Congratulations to Madison Hokit, Ellys Rogers, and Matthew Biggerstaff, who each received a $1,000 scholarship from PFRA in the summer of 2016.  The PFRA scholarship committee had a very difficult task this year, being able to select only 3 recipients out of the large number of outstanding and qualified applications that were submitted.  Here's a short summary of each deserving scholar: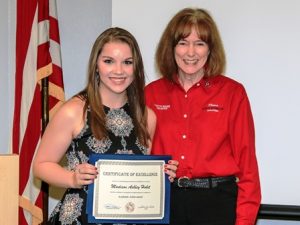 Madison Hokit is the daughter of Jonathan Hokit, Fire Engineer at Station 4B. Madison has been taking dual-credit classes throughout her high school.  She plans to continue attending North Central Texas College this fall where she will take core classes needed to apply for the nursing program.  In the spring of 2017, Madison will be attending College of the Ozarks in Missouri to obtain a Bachelor's degree in Nursing.  After that, she plans to return to Texas and find a position in a local children's hospital working in the Pediatric Oncology Department with cancer patients and their families.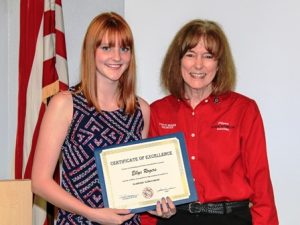 Ellys Rogers is the daughter of Captain Dan Rogers.  Ellys has been accepted to Southern Methodist University, where she will major in Mechanical Engineering.  After college, her dream job will be creating vehicles that are aerodynamically sound.  Ellys was selected to receive a prestigious Second Century Scholarship, and she will be part of SMU's Honors Program.  In addition, Ellys will be receiving the Discovery Scholarship from the Lyle School of Engineering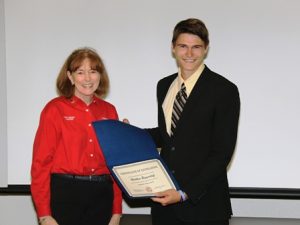 Matthew Biggerstaff is the son of Chris Biggerstaff, Deputy Chief.  Matthew is planning to attend the University of Texas at Arlington where he will obtain a bachelor's Degree in Civil Engineering.  After undergrad, he would like to attend the University of Texas at Tyler to fulfill the course-requirements needed to be a Licensed Surveyor in Texas.  Matthew is hoping to take numerous internships in the fields of surveying and engineering.  He further wants to pursue his Master's Degree in Civil Engineering.  His ultimate goal is to open his own engineering or survey business.
PFRA would love to award more than 3 scholarships each year but we are constrained by a very small budget.  Any persons,  companies, or entities who are interested in donating to our scholarship fund or sponsoring a scholarship, please contact our PFRA President or any board member.